GUNSCHERA Lukas J.
Clinical Psychology, University of Cambridge, Cambridge, United Kingdom
Social sciences
Recommendations:
0
Review:
1
Areas of expertise
clinical psychology, forensic psychology, psychopathy, digital media, habits, associative learning
Review: 1
15 Apr 2023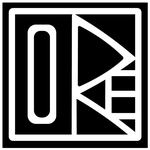 Reconstructing Gaming Disorder: A Taxonomy by Registered Report
How can the experiences of those who engage in video games in healthy and unhealthy ways be systematically organised?
Recommended by Zoltan Dienes based on reviews by

Michelle Carras

,

Lukas J. Gunschera

and

Christopher Ferguson
People are often drawn into intensive video game use in ways they or others may find troubling, harmless or even praiseworthy. Understanding these different experiences may help with integrating intensive technology use into everyday life in a healthy way.
In this
programmatic submission
, Karhulahti et al. (2023) will explore the gaming experiences of three groups of people (those who have sought treatment for gaming, esport players, and adolescents who play around two hours every day), using phenomenological and clinical interviews, and gaming diary logs every four months over three years. Around 200-300 participants will be recruited initially from Finland, Slovakia, and South Korea. In order to further increase cross-cultural range, the study will apply a new duplication method to collect similar data also in countries that have been studied little in the past. The aim will be to answer the questions of a) Is it possible to distinguish passionate from pathological gaming by the meanings and values that players attach to videogame play? and b) What are the design structures of videogames, which are played intensively and/or with gaming-related health problems? Ultimately, the study aims to synthesise all its data into a new taxonomic system, which can help better understand the differences and idiosyncrasies of gaming in lives across cultures.
This Stage 1 manuscript was evaluated over two rounds of in-depth review. Based on the comprehensive responses to the reviewers' feedback, the recommender judged that the manuscript met the Stage 1 criteria and therefore awarded in-principle acceptance (IPA).
URL to the preregistered Stage 1 protocol
:
https://osf.io/ekm8x
Level of bias control achieved:
Level 4
.
At least some of the data/evidence that will be used to answer the research question already exists AND is accessible in principle to the authors (e.g. residing in a public database or with a colleague) BUT the authors certify that they have not yet accessed any part of that data/evidence
List of eligible PCI RR-friendly journals
:
References
Karhulahti, V.-M., Martončik. M., Siutila, M., Park, S., Jin, J., Adamkovič, M., Auranen, T., Na, B., & Yoon, T.-J. (2023). Reconstructing Gaming Disorder: A Taxonomy by Registered Report​, in principle acceptance of Version 3 by Peer Community in Registered Reports.
https://osf.io/ekm8x