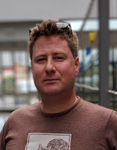 SCHWARZKOPF D. Samuel
SamPenDu Lab, School of Optometry & Vision Science, University of Auckland, Auckland, New Zealand
Life Sciences, Social sciences
recommender
Recommendation:
1
Reviews:
0
Areas of expertise
Sam's research uses psychophysics, functional MRI (in particular in combination with population receptive field analysis and similar encoding models), and occasional other neuroscience techniques to understand how perceptual processing works. How are sensory brain regions organised? What are the neural mechanisms through which we interpret the chaotic sensory input? How can those processes go awry in health and disease? In the broadest sense, his research seeks to better understand how the brain gives rise to our unique and subjective perception of the world around us. Originally trained as a neurophysiologist at Cardiff University (1999-2007), after completing his PhD Sam moved into the field of human neuroimaging and psychophysics (University of Birmingham, 2007-8; University College London, 2008-2018). Since 2017 he has been at the School of Optometry & Vision Science at the University of Auckland on the path to Kiwification. Website: sampendu.net Keywords: vision science, perception, illusions, population receptive fields, encoding models, psychophysics, fMRI, retinotopic mapping, sensory neuroscience
Recommendation: 1
31 May 2023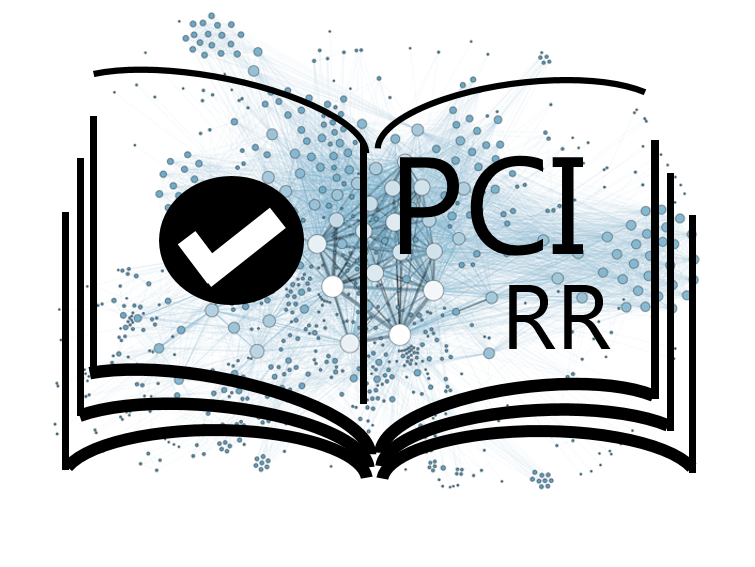 Defacing biases in manual and automated quality assessments of structural MRI with MRIQC
The impact of removing facial features on quality measures of structural MRI scans
Recommended by D. Samuel Schwarzkopf based on reviews by

Catherine Morgan

and

Cassandra Gould van Praag
Data sharing is perhaps the most fundamental step for increasing the transparency and reproducibility of scientific research. However, the goals of open science must be tempered by ethical considerations, protecting the privacy and safety of research participants. Bridging this gap causes challenges for many fields, such as human neuroimaging. Brain images, as measured with magnetic resonance imaging (MRI), are unique to the participant and therefore contain identifying information by definition. One way to mitigate the risk to participants arising from public data sharing has been "defacing" the MRI scans, i.e., literally removing the part of the image that contains the face and surrounding tissue, while preserving the brain structure. This procedure however also removes information that is not (or at least minimally) identifiable. It also remains unclear whether defacing the images affects image quality and thus the information necessary for addressing many research questions.
The current study by Provins et al. (2023) seeks to address this question. Leveraging a publicly available "IXI dataset" comprising hundreds of T1-weighted structural MRI scans, they will assess the effect of defacing on manual and automatic estimates of image quality. Specifically, the researchers will compare image quality ratings by experts for a subset of 185 images. They hypothesise that images in which facial features have been removed are typically assigned higher quality ratings. Moreover, using a full data set of 580 images, which have been obtained across three scanning sites, they will also test the impact defacing MRI scans has on automated quality measures obtained with MRIQC software. The results of this study should have important implications for open science policy and for designing the optimal procedures for sharing structural MRI data in an ethical way. For example, if the authors' hypothesis is confirmed, studies relying on MRI quality measures might be better served by a custodianship model where identifiable data is shared under strict conditions, rather than relying on publishing defaced data. More generally, the outcome of this study may have significant legal implications in many jurisdictions.
The Stage 1 manuscript was evaluated at the inital triage stage by the Recommender and PCI:RR team, and another round of in-depth review by two experts. After a detailed response and substantial revisions, the recommender judged the manuscript met the Stage 1 criteria and awarded in-principle acceptance (IPA).
URL to the preregistered Stage 1 protocol:
https://osf.io/qcket
(under temporary private embargo)
Level of bias control achieved:
Level 2
.
At least some data/evidence that will be used to answer the research question has been accessed and partially observed by the authors, but the authors certify that they have not yet observed the key variables within the data that will be used to answer the research question AND they have taken additional steps to maximise bias control and rigour.
List of eligible PCI RR-friendly journals:
References
1. Provins, C., Savary, E., Alemán-Gómez, Y., Richiardi, J., Poldrack, R. A., Hagmann, P. & Esteban, O. (2023). Defacing biases in manual and automated quality assessments of structural MRI with MRIQC, in principle acceptance of Version 3 by Peer Community in Registered Reports.
https://osf.io/qcket