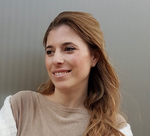 PAPADATOU-PASTOU Marietta
School of Education, National and Kapodistrian University of Athens & Biomedical Research Foundation Academy of Athens, Athens, Greece
Life Sciences, Social sciences
Recommendations:
0
Review:
1
Areas of expertise
Marietta Papadatou-Pastou graduated from the Department of Psychology of the Panteion University, Athens, Greece. She further holds an MSc in Research Methods in Psychology (awarded with distinction) and a DPhil in Neuropsychology (full scholarship), both from the Department of Experimental Psychology, University of Oxford, UK. In 2014, Dr Papadatou-Pastou joined the faculty of the National and Kapodistrian University of Athens as a Lecturer in "Neuropsychology and Language Functions" and in 2019 she became Assistant Professor. She is also an Affiliated Investigator of the Biomedical Research Foundation of the Academy of Athens. She is a Research Collaborator of the Cognition and Health Research Group affiliated with the Department of Experimental Psychology, University of Oxford, since 2014. Moreover, Dr. Papadatou-Pastou is an Associate Fellow of the British Psychological Society (BPS), a Chartered Psychologist by the BPS, and a Chartered Scientist by the BPS and the Science Council UK. She served as the Secretary General for the Hellenic Psychological Society (HPS; 2017-2019) and she is a co-director of the Neuropsychology Branch of the HPS since 2017. Dr Papadatou-Pastou's research interests include various aspects of neuropsychology, as well as cognitive neuroscience and experimental psychology. Her work focuses on handedness and brain lateralization, using behavioral and brain imaging techniques (functional transcranial Doppler ultrasound [fTCD] and functional magnetic resonance imaging [fMRI]), in healthy individuals as well as populations with special education needs (students with dyslexia, hearing impaired students, students with low or high IQ and individuals with autism spectrum disorder). At the moment she is particularly interested in cerebral lateralization of written language, and she has secured a Hellenic Foundation for Research and Innovation (H.F.R.I.) grant to fund this line of inquiry. Dr Papadatou-Pastou is a member of the Consortium on Language Asymmetry (COLA). She has also worked in neuropsychopharmacology, using functional magnetic resonance imaging to investigate the neural and behavioral effects of antidepressant drug action and of mood induction on autobiographical memory. She is further interested in meta-science, with a special focus on meta-analysis. Moreover, Dr Papadatou-Pastou is a member of the Psychological Science Accelerator (PSA), where she has served as an Assistant Director for the Ethics Review Committee. Last but not least, she is interested in science outreach.
Review: 1
23 Jan 2023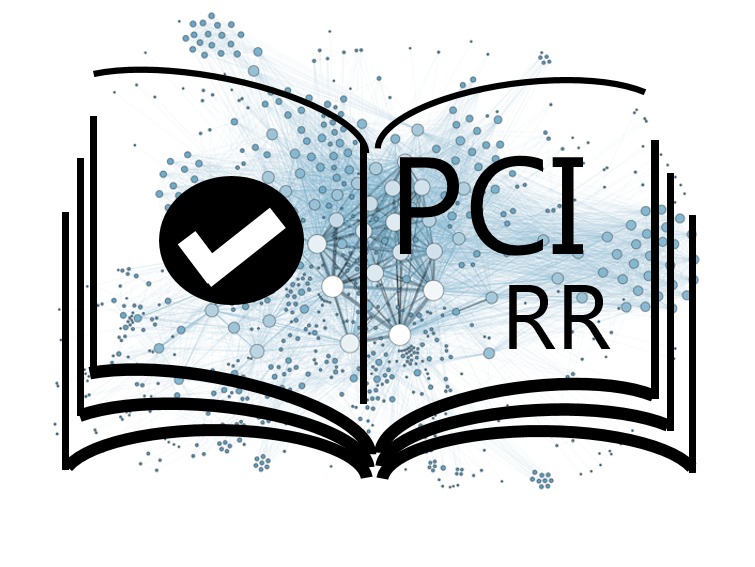 Genetically-modified animals as models of neurodevelopmental conditions: an umbrella review
Evaluating the quality of systematic reviews in preclinical animal studies of neurodevelopmental conditions
Recommended by Chris Chambers based on reviews by

Marietta Papadatou-Pastou

and

Richel Bilderbeek
Single gene alterations have been estimated to account for nearly half of neurodevelopmental conditions (NDCs), providing a crucial opportunity for animal models to understand the underlying mechanisms, causes and potential treatments. The use of systematic reviews (SRs) can, in principle, provide a powerful means to synthesise this evidence-base; however, the reporting quality of previous SRs in preclinical animal research has been found lacking (Hunniford et al., 2021). In the current study, Wilson et al. (2023) will undertake an umbrella review – a systematic review of systematic reviews – to assess the characteristics and reporting quality of SRs that, in turn, synthesise research in genetically-modified animals to model NDCs. In particular, the authors will extract key features of reviews (including, among others, the aim and primary research questions, relevant animal model, and number of studies in the SR), in addition to quality indicators such as risk of bias and completeness of reporting. In doing so, the authors aim to enhance guidance on the conduct and reporting of systematic reviews in this area.
The Stage 1 manuscript was evaluated over two rounds of in-depth review. Based on detailed responses to the reviewers' comments, the recommender judged that the manuscript met the Stage 1 criteria and therefore awarded in-principle acceptance (IPA).
URL to the preregistered Stage 1 protocol:
https://osf.io/952qk
Level of bias control achieved:
Level 4
.
At least some of the data/evidence that will be used to answer the research question already exists AND is accessible in principle to the authors BUT the authors certify that they have not yet accessed any part of that data/evidence.

List of eligible PCI RR-friendly journals:
References
1. Hunniford V. T., Montroy J., Fergusson D. A., Avey M. T., Wever K. E., McCann S. K., Foster M., Fox G., Lafreniere M., Ghaly M., Mannell S., Godwinska K., Gentles A., Selim S., MacNeil J., Sikora L., Sena E. S., Page M. J., Macleod M., Moher D., & Lalu M. M. (2021). Epidemiology and reporting characteristics of preclinical systematic reviews. PLOS Biology, 19:e3001177.
https://doi.org/10.1371/journal.pbio.3001177
2. Wilson, E., Currie, G., Macleod, M., Kind, P. & Sena, E. S. (2023). Genetically-modified animals as models of neurodevelopmental conditions: an umbrella review, in principle acceptance of Version 3 by Peer Community in Registered Reports.
https://osf.io/952qk