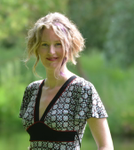 LOGAN Corina
Comparative Behavioral Ecology, Max Planck Institute for Evolutionary Anthropology, Leipzig, Germany
Life Sciences
administrator, manager, recommender, developer
Recommendation:
1
Reviews:
0
Educational and work
I investigate how behavioral flexibility relates to rapid geographic range expansions in grackles (a bird associated with human-modified environments) and other species (www.CorinaLogan.com). I co-founded ManyIndividuals (https://github.com/ManyIndividuals/ManyIndividuals) - a global network of researchers with field sites investigating hypotheses that involve generalizing across many individuals. We conduct the same tests in the same way across species to determine whether the results of particular experiments are generalizable beyond that population or species. I write my articles using rmarkdown (reproducible manuscripts where the text and R code live together), post them publicly at GitHub (https://github.com/corinalogan/grackles), and get them pre- and post-study peer reviewed at PCI. If they end up going to a journal after that, it has to be ethical! (See my list here: http://corinalogan.com/journals.html) I am a Senior Researcher at the Max Planck Institute for Evolutionary Anthropology in Leipzig, Germany, and I co-lead the #BulliedIntoBadScience campaign where early career researchers are working to change academic culture to adopt open research practices to improve research rigor (www.BulliedIntoBadScience.org). Follow along as I learn about grackles, implicit biases, and verifiable research on Twitter (@LoganCorina, https://twitter.com/LoganCorina).
Recommendation: 1
29 Sep 2021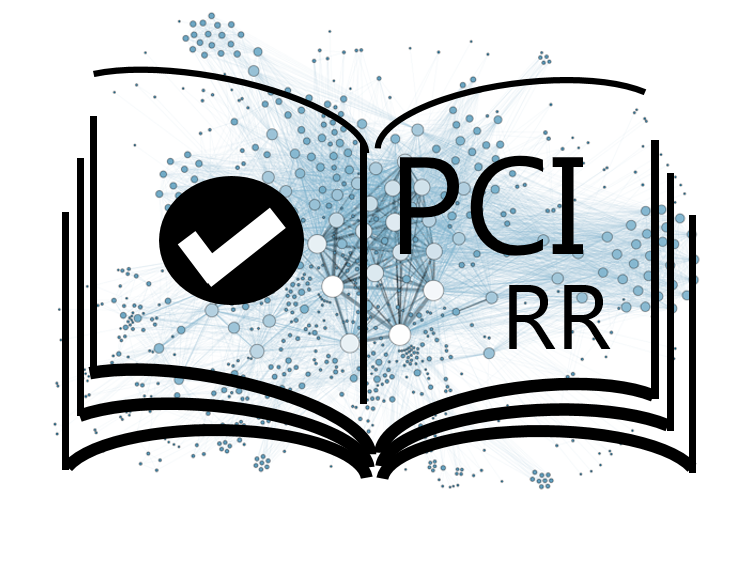 Evaluating the pedagogical effectiveness of study preregistration in the undergraduate dissertation: A Registered Report
Does incorporating open research practices into the undergraduate curriculum decrease questionable research practices?
Recommended by Corina Logan and Chris Chambers based on reviews by

Kelsey McCune

,

Neil Lewis, Jr.

,

Lisa Spitzer

and 1 anonymous reviewer
In a time when open research practices are becoming more widely used to combat questionable research practices (QRPs) in academia, this Stage 1 Registered Report by Pownall and colleagues (2021) will empirically investigate the practice of preregistering study plans, which will allow us to better understand to what degree such practices increase awareness of QRPs and whether experience with preregistration helps reduce engagement in QRPs. This investigation is timely because results from these kinds of studies are only recently becoming available and the conclusions are providing evidence that open research practices can improve research quality and reliability (e.g., Soderberg et al. 2020, Chambers & Tzavella 2021). The authors crucially focus on the effect of preregistering the undergraduate senior thesis (of psychology students in the UK), which is a key stage in the development of an academic. This data will help shape the future of how we should teach open research practices and what effect we as teachers can have on budding research careers. The five expert peer reviews were of an extremely high quality and were very thorough. The authors did an excellent job of addressing all of the comments in their responses and revised manuscript versions, which resulted in only one round of peer review, plus a second revision based on Recommender feedback. As such, this registered report meets the Stage 1 criteria and is therefore awarded in-principle acceptance (IPA). We wish the authors the best of luck with the study and we look forward to seeing the results.
URL to the preregistered Stage 1 protocol: https://osf.io/9hjbw
Level of bias control achieved: Level 6. No part of the data or evidence that will be used to answer the research question yet exists and no part will be generated until after IPA.
List of eligible PCI RR-friendly journals:
References
Pownall M, Pennington CR, Norris E, Clark K. 2021. Evaluating the pedagogical effectiveness of study preregistration in the undergraduate dissertation: A Registered Report. OSF, stage 1 preregistration, in principle acceptance of version 1 by Peer Community in Registered Reports. https://doi.org/10.17605/OSF.IO/9HJBW
Chambers C, Tzavella L (2021). The past, present, and future of Registered Reports. https://doi.org/10.31222/osf.io/43298
Soderberg CK, Errington TM, Schiavone SR, Bottesini J, Thorn FS, Vazire S, Esterling KM, Nosek BA (2021) Initial evidence of research quality of registered reports compared with the standard publishing model. Nature Human Behaviour, 5, 990–997. https://doi.org/10.1038/s41562-021-01142-4